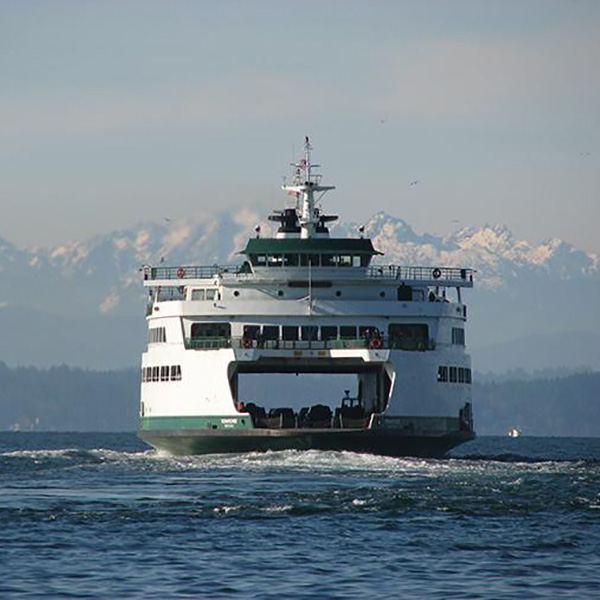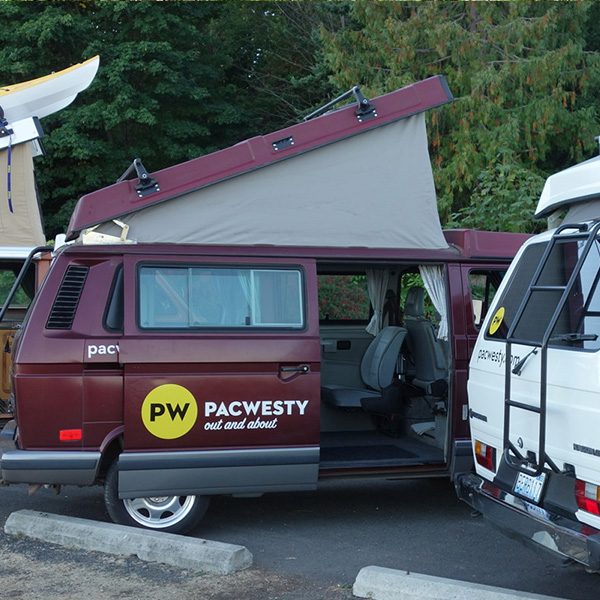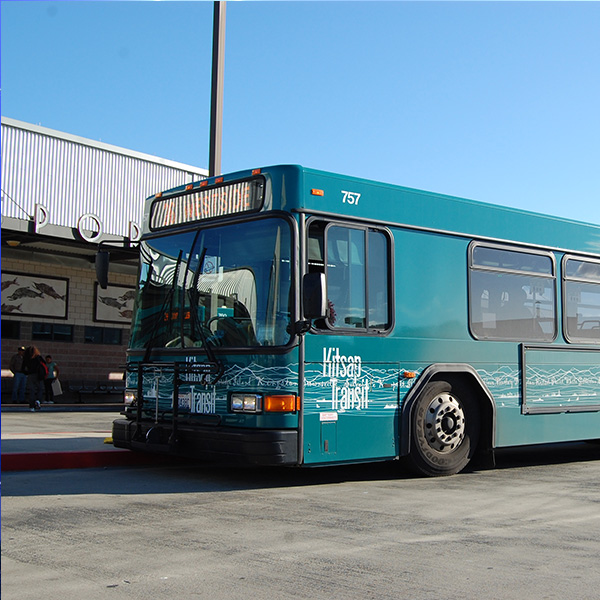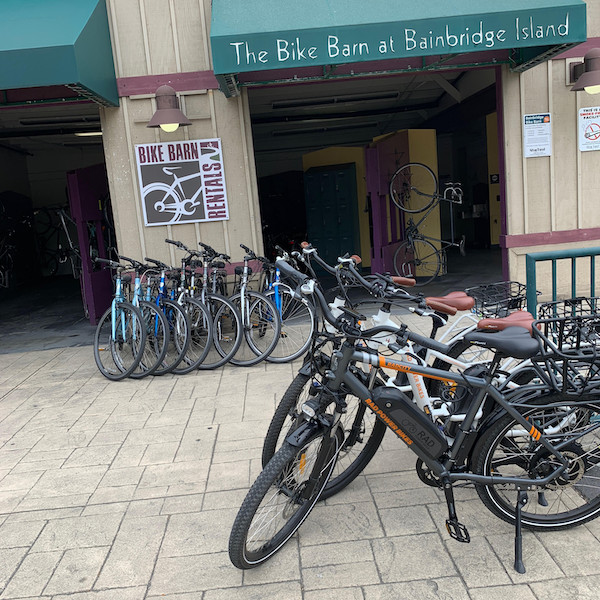 Bikes, buses, boats, carts and cars to help you and your friends move about all of the island's 27 square miles by land or by sea.
Get up and get around Bainbridge Island today: Snag a ticket, grab a ride, book an adventure, get back on the road again...
As vital for local commuters as it is for visitors coming to Bainbridge, the famous WSDOT ferry boats run 21 hours a day.
Electric, road, hybrid and kids bikes available to rent by the hour, or by the day, or to book in advance.
A special bus-on-demand service of Kitsap Transit comes to you if you call 1-844-424-7433 (1-844-4BI-RIDE).
The service can be a little spotty at times, but there are Lyft drivers to book on Bainbridge. Sometimes. Feeling lucky? Cross your fingers and click...
For those for whom chartered, executive transportation is more your style, and for group of up to 30 guests, available with or without tour guides.
PacWesty has the Volkswagen Vanagons, gear, and local knowledge you need to get out and start exploring: Your adventure starts here.
Private, customizable, classic sailing yacht experiences for up to 6 guests under the watchful eye of Captain Ben Doerr.
bainbridgeisland.com's handy-dandy list of handy-dandy people to go see about getting your vehicle all fixed up.
Because second opinions are a key part of automotive maintenance, here are the Chamber-recommended solutions.